2018 Roadrunner Winter Rally
       Location: Quartzsite, AZ
       Date:  01/19/2018 thru 01/28/2018 
       Wagon Masters:  Dwight & Sharon Tisdale
       Co-Wagon Masters: Dale & Susan Prichard
There were 44 attendees in Quartzite.  Some pictures can be found on the photo gallery page.
2017 Albuquerque Balloon Festival Rally
  Location:  Albuquerque, NM
  Date:  Oct 4th thru 15th, 2017
  Wagon Master:  Susan Prichard – rvgrandma01@gmail.com  480-495-4645
We had 18 Alfas in attendance for all or part of the Balloon Fiesta.  We were all parked together amongst the thousands of other RVs.  We enjoyed ten days of beautiful weather with mass ascensions on all but the last day of the event.  More pictures can be found on the Gallery page.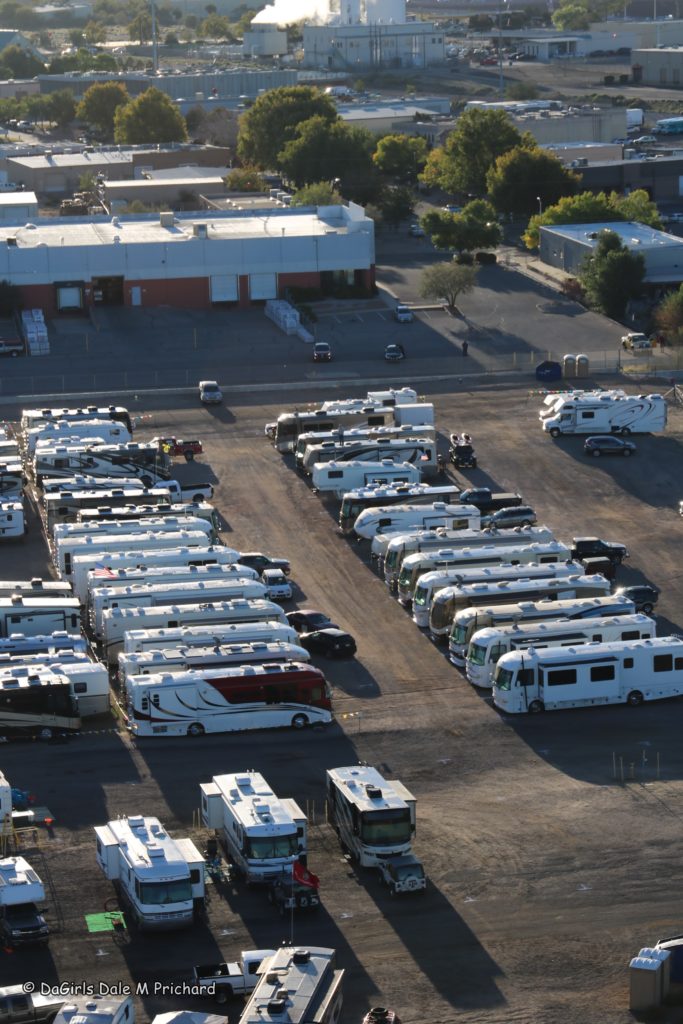 2017 Alfa Owners Club Rally
       Location: Tucson, AZ – Rincon Country West RV Park
       Date:  04/06/2017 thru 04/12/2017 
       Wagon Masters:  Andy & Brenda Bober (South Loafers)
       Assistant Wagon Masters: Jim & Becky Godfrey
2017 Roadrunner Spring Pre-AOC Rally
       Location: Tucson, AZ – Rincon West RV Park
       Date:  04/02/2017 thru 04/05/2017 
        Co-Wagon Masters: Jim & Becky Godfrey
                                           Chris Mooney and Barbara Leachman
2017 Roadrunner Winter Rally
                     Location: Quartzsite, Arizona
                     Date: Jan 17 – 27 2017
                     Wagon Masters: Ray & Mary Ann Balzer
     2016 Roadrunner Fall Rally
                  Location: Albuquerque International Balloon Fiesta
                  Date: Sept. 28 – Oct. 9
                  Wagon Masters:  Susan & Dale Prichard 
       2016 Alfa Owners Club Rally
Location: Yuma, AZ – Fortuna del Oro
Date: April 11 thru 17
         2016 Roadrunner Chapter AOC Pre-Rally
Location: Yuma, AZ – Fortuna del Oro
                   Date: April 7 thru 10
                             Wagon masters:  Jim & Becky Godfrey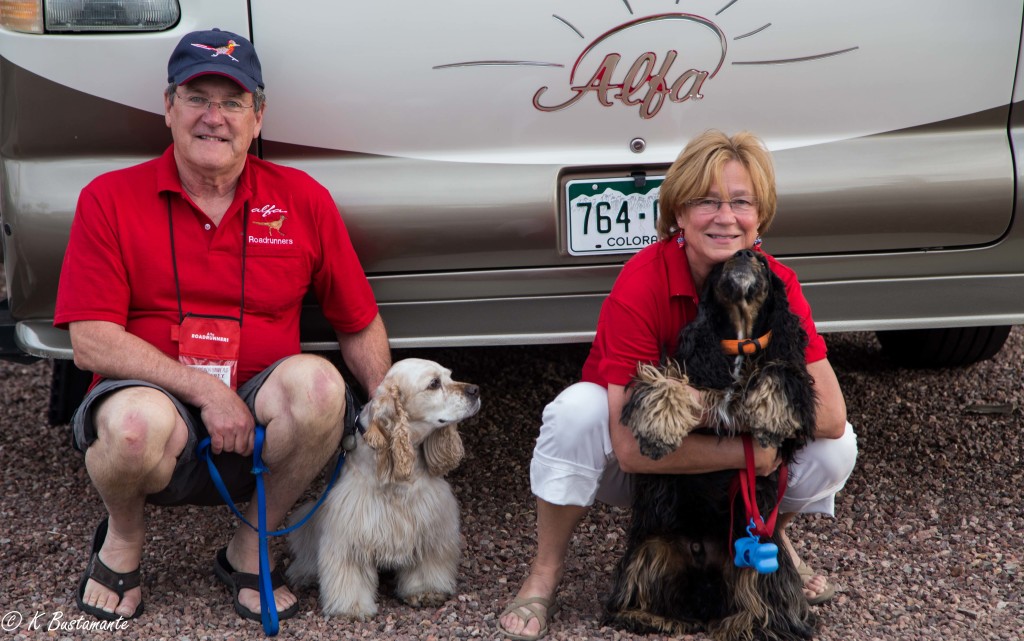 Assistant Wagon Masters: Dale & Susan Prichard
         2016 Roadrunner Winter Rally
                   Location:  Quartzsite, AZ – La Posa North
                   Date: January 16 thru 24
         2015 Alfa Owners Club Rally
                   Location: Casa Grande, AZ – Palm Creek
                   Date: April 11 thru 17
         2015 Roadrunner Chapter AOC Pre-Rally
                   Location: Casa Grande, AZ – Palm Creek
                   Date: April 7 thru 11